Labour raises alarm over jobs takeover by robots
THE Food, Beverage and Tobacco Senior Staff Association, FOBTOB, has express worry over job insecurity in the sector.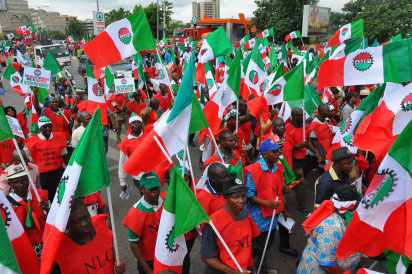 Labour
The association, at its 40th anniversary celebration, decried the frequency of declaration of redundancies by employers in the sector, as well as upsurge of robots taking over workers' jobs, calling on the Federal Government to halt the trend and avert a major crisis in the sector.
Speaking at the programme with the theme 40 Years of Heroic Struggle for Better Living for All: The Challenge, Success and Aspirations, President of FOBTOB, Quadri Olaleye, said: "We cannot but reflect on the challenges facing the manufacturing/industrial sector by drawing the attention of government to the food sector in particular.
"A sore issue is the technological changes in production processes, which ranges from robotics to computerisation, automation in packaging and quality management.
"This has also led to the taking over of jobs that were previously done by workers and we are of the opinion that as technology accelerates, its use should become key in bargaining, hence we request that the government meets with our employers' association for engagement on how to move the food sector forward."
In his address, chairman of the occasion, Managing Director, Nestle Nigeria Plc, Mauricio Alarcon, represented by the Director, Human Resources, Shola Akinyosoye, who commended FOBTOB on its feats in the last 40 years, called on organised labour to "ensure employers take workers' welfare seriously."
The immediate past Secretary General, Trade Union Congress of Nigeria, TUC, John Kolawole, presented a paper on Building Stronger Union Through Collective Struggle: A Challenge for Trade Unions.