OWERRI—Imo State Governor, Rochas Okorocha, weekend, acknowledged that his administration had received the sum of N12.6 billion Paris Club refund from the Federal Government.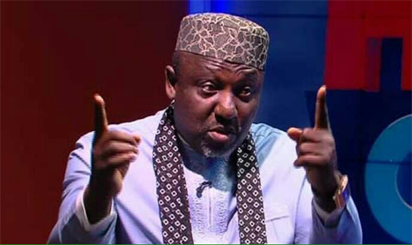 Okorocha

Okorocha, who made the disclosure while swearing-in new commissioners in Owerri said that "N5 billion of the money has been earmarked for payment of pensions."
The governor boasted that "Imo is a healthy State" and equally reasoned that "although the state is not owning workers any outstanding salary, N9 billion will be set aside for the payment of salaries." He added that the state would now be paying salaries in advance.
He further disclosed that government would source for fund to add to what remains of the Paris Club refund after removing the pension money, to make-up the N9 billion for the payment of salaries in advance.
"The October and November salaries would be paid at the same time. N2 billion has already been set aside for that purpose while the state government would inject N20 billion into the economy of the state", Okorocha said.