Popular Nigerian comedian, Francis Agoda, a.k.a I Go Dye, has shared his thoughts on the ongoing minimum wage issue which has been topping discussions in the country for some time now.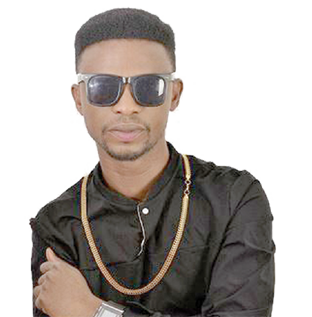 I Go Dye
According to the humour merchant who is never afraid to eloquently air his displeasure on trending socio-political matters of interest, the current minimum wage is an insult to the pride of Nigeria as a nation because Nigerian workers are the most used worldwide.
"Nigerian workers are the most used workers in the world, other countries work per hour, while Nigerian workers work from 8am-4pm and yet they are paid less than $50 monthly. When I proposed to Federal Government '2017 logic and reason without guns', here we are today still deliberating on it. Minimum wage is an insult to our pride as a nation.
Arguing further with statistical facts to prove his points, he added:
"When you evaluate what is obtainable across other countries even in Africa or elsewhere as minimum wage, Nigeria – $38 (N18,000), Algeria – $175 (N83,000), Belgium – $1,738 (N810,000), Cameroun – 36, 270CFA ($75) N38,000, Chad – $120 (N60,000), Denmark – $1,820 (N900,000), Libya – $430 (N190,000), Japan – $1000 (N350,000), Cote D'ivoire -36,607CFA $72, New Zealand -$3,187 (N1.4m), Luxemburg – $2,500 (N1.1m), Spain – $760. (N300,000), Switzerland – $5,620 – N2.5m, USA – $11 per hour."
Speaking further, he lamented the terrible conditions under which Nigerian workers are subjected to.
"What is the strength of a nation if not its work force and the youths? If Nigerian politicians receive N18,000 will they be killing themselves to get to office? Unfortunately, the youths and workers have suffered terribly in the hands of politicians more than ever before. Even with the high cost of essential commodities, fuel increment and high electricity tariff and telecommunications services, the average Nigerian workers have continued to be treated like begging orphans in the land of honey", he said.
He advised governors bent on treating workers with disdain by refusing to pay minimum wage as prescribed by NLC, to resign so that credible candidates who will do so can be elected in.
"In a country where legislators, governors and ex governors continue to receive sitting allowances even when they don't sit, while the governors are entitled to security votes that is used at discretion. They all have agreed to treat Nigerian workers with disdain. If the governors cannot pay workers' minimum wage as advocated by NLC, let them resign and allow those that can pay take up their jobs.
They all continue to collect their entitlements while workers are neglected. This is the right time to address the issue; let every Nigerian with a conscience please add their voice to this injustice that has made the lives of many families to suffer. Minimum wage is killing", he concluded.