KATSINA – Governor Aminu Bello Masari of Katsina State has ordered the removal of the representative of village head of Illela village in Safana local government area of the state.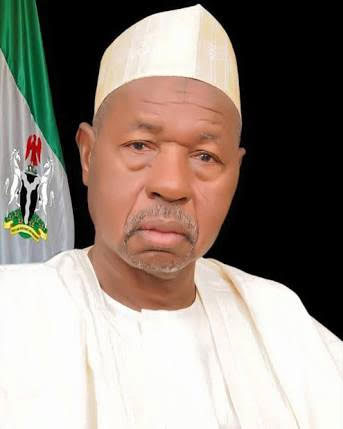 Governor Masari
Governor Masari ordered the removal of the representative also known as Wakili following complaints by people of the area of his connivance with cattle rustlers who deprived them of their animals.
The Governor gave the order when he visited the affected victims to sympathize with them over the attacks by the kidnappers, armed bandits and cattle rustlers.
Affected areas visited by the Governor include Jibia, Batsari, Danmusa and Safana local government areas.
Governor Masari who assured that government would step up efforts to curb armed banditry, kidnapping and other vices to ensure lives and properties are secured in the state, however called for the relocation of the persons back to their various homes.

It would be recalled that last week Vanguard reports that over 1,000 villagers in Dumburawa village of Batsari local government area of the state flee their homes over fear of reprisal attack by armed bandits.
Briefing Governor Masari at Batsari model primary school where they are taking refuge, Brigadier General Omoniyi of the 17 brigade of the Nigerian Army told the Governor that normalcy had been restored in their community.
The Governor therefore directed that the people should be returned home by tomorrow.
He told the Internally Displaced Persons, IDPs that they could go home with the relief materials provided to them by Katsina state government.
At Dan Tudun Gora in Danmusa local government, Governor Masari told the people that he was there to sympathise with them over cattle rustlers attack last Friday in the village.
Governor Masari requested them to provide security with useful information on the whereabouts of rustlers and their cohorts.
The caretaker committee chairman, Alhaji Sanusi Dangi told the Governor that the people were happy with the rapid response of the administration over the cattle rustling incidence.
It would also be recalled that two supervisory councillors, Hussaini Wanzam (Finance) and Bishir Dan Jikko (Water and Sanitation) were last week kidnapped in Safana on their way after closing from work.