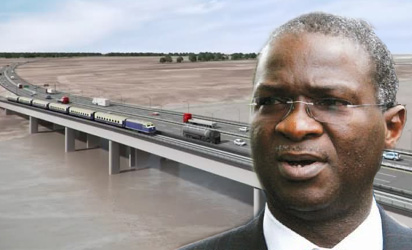 Minister of Power, Works and Housing, Babatunde Fashola
I write to react to the view expressed by one Yemi Oke, an associate professor of energy law at the University of Lagos, to the effect that the Minister of Works, Power and Housing, Mr Babatunde Fashola, was playing politics with the power sector.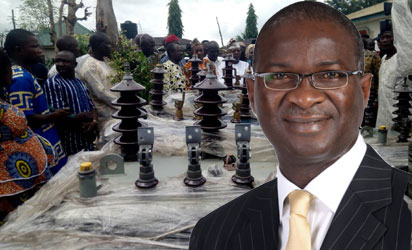 Minister of Power, Works and Housing, Mr Babatunde Fashola
After reading that article, I was amazed and prompted to ask:
Did this associate professor actually say what was credited to him?
If yes, is he resident in Nigeria?
I ask these questions, because I find it difficult to believe that a Nigerian who is resident in Nigeria would contradict the glaring fact that "the present administration has done more in the country's energy and power sector than what previous administration did in 16 years".I also couldn't believe that an academician of the status of an associate professor could be economical with the truth in relation to the strengths of the performance of the present administrations and the dismal performance of the past government in the power and energy sector.
I am at a loss to reconcile the notions by Oke "that the gains recorded in the power sector in the last administration have been reversed under the present government due to incompetence," with the arguments "that most of the present administration acclaimed achievements in the sector were initiated by past governments,"in one hand and on the other hand that "all the strategic power sector master plan of the last administration is what they are now implementing and parading as success stories of the present administration."
I want to ask Oke, between the one who initiates a plan and abandons it and another, who takes it up and implements it to achieve a successful result, who should take the credit? Let the likes of the professor be reminded that millions of Nigerians know and appreciate that power & energy have improved tremendously in this country under the present administration of PMB as against the epileptic power supply witnessed in the past government despite the billions of dollars spent.
May I advise Oke to please stop insulting the sensitivity of Nigerians by eschewing false claims with respect to power/energy. By those assertions credited to him, it is either he was the one playing politics with the glaring performance and achievements recorded in power/energy sector by this present government or he lacks knowledge of an area he claims to be an associate professor.
Despite the foregoing, we enjoy power now more than before, take it or leave it.
* Uba, a businessman, is a former President, Catholic Brothers United Lagos.