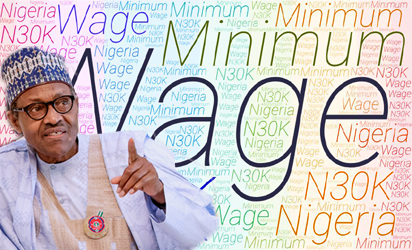 News breaking, say that a cross section of civil servants in the Federal Capital Territory (FCT) on Wednesday praised President Buhari for receiving the report on the new minimum wage for workers.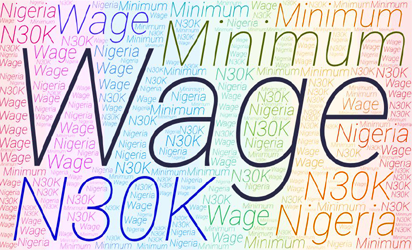 A few of the workers, who spoke with the News Agency of Nigeria (NAN) in separate interviews, also acknowledges the labour unions for their commitment to the implementation of the new minimum wage.
They urged the Federal Government to carry out effective and quick action on the proposed new minimum wage in the interest of the nation's working class.
Mrs Folashade Omoniyi, a staff of the National Judicial Council, said Mr President had won the hearts of civil servants, adding that by so doing, it would improve his electoral fortune in 2019 general elections.
Below are her words:
"The truth is that civil servants are suffering but the proposed new minimum wage will go a long way to improve their welfare."
Mrs Shakirat Abdulwahab, also a civil servant, expressed happiness over the proposed new minimum wage, urging workers to justify the new minimum wage by improving their productivity.
According to her, though the proposed new minimum wage may lead to inflation, but the government and other stakeholders should do everything possible to forestall it.
Mr Momoh Shobowale, a driver, expressed satisfaction over the increment, adding that it would in turn have a multiplier effect on the economy.
"I am happy because I know that one way or the other, I will also benefit from the new minimum wage even though I am not a civil servant," he said.


Mrs Sharon Edmond, a business woman, said, "I am happy for workers, this will boost business activities in the country."
According to her, in the time past it was difficult to make profit because a lot of workers beg for discount making it difficult for business to move and to make profit.
Miss Sarah Ambrose, a Police Officer, commended the Federal Government for making the welfare of the people a priority, while commending the labour unions for relentless effort to ensure a living wage for workers.
"Mr President has done the right thing and he will be forever remembered, he has just taken a bold step,"
"Sometimes, I sell at the price I bought, when I know no matter what I may not make profit and I need to sell the goods," Mr Edmond emphasized