2019 is definitely the year for Bobrisky! The fashionista transgender is doing all he can to achieve his aim of looking like a sexy female.
Bobrisky is not here to play on his attaining the features of a lady and his transformation took a stunning turn in 2018. Of late, Nigerian male Barbie, Bobrisky looks every inch like a lady with female features. The bleaching expert now goes around looking shapely like a young woman. He now has well rounded buttocks and a breast.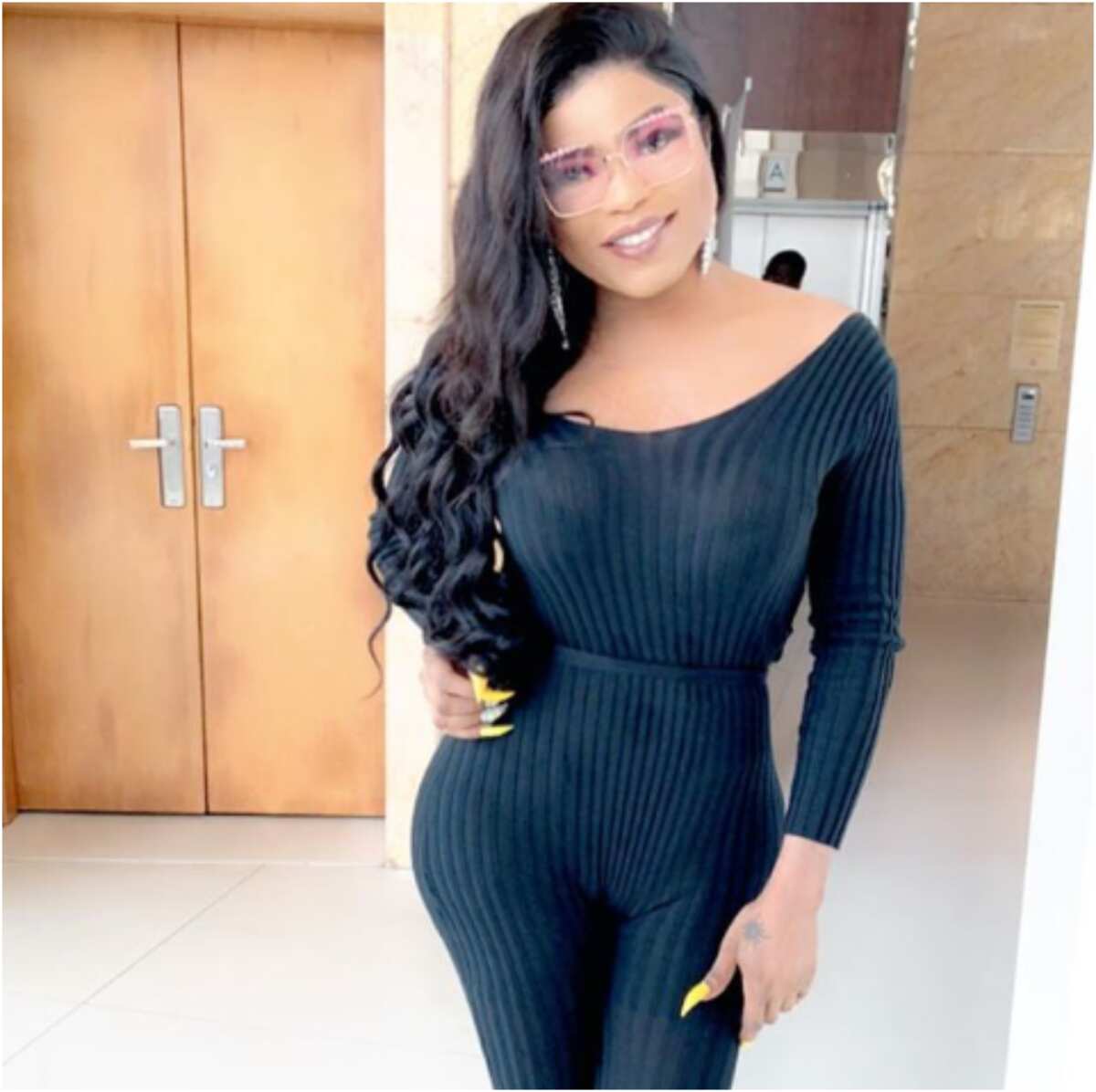 While many people wants to believe that all he has to show for his recent figure is breast pad and buttocks pad, Bobrisky has allay their doubt by confirming to a follower who took to the comment section on his Instagram post on Saturday, January 19, to doubt what he has on his chest.

In the shared photo, Bobrisky who is known to be bare-chested in the past displayed what appeared to be real breasts underneath a black body-hugging dress. Nigeria Bobrisky confirms what he has on his chest to fans. The curious fan asked if what he has on his chest are real, he answered in the affirmative. Bobrisky confirms he has female features on his chest.

Meanwhile, Bobrisky has started playing the aunt's role to Nollywood actress Tonto Dikeh's son, Andre. The two of them were seen having lunch together at a fancy restaurant. Tonto and Bobrisky now has an enviable relationship as besties who watches each other's back. The cross dresser told fans on Instagram this secret that has been hidden for so long and Tonto Dikeh who responded didn't refute the statement.

During Tonto's birthday bash, Bobrisky kissing the celebrant had tongues wagging on social media. Bobrisky shared the clip showing them kissing with a text that reads: "My sis Tonto" and lovestruck emoji.